UPDATE 8.2 PREVIEW

Find Out All the Latest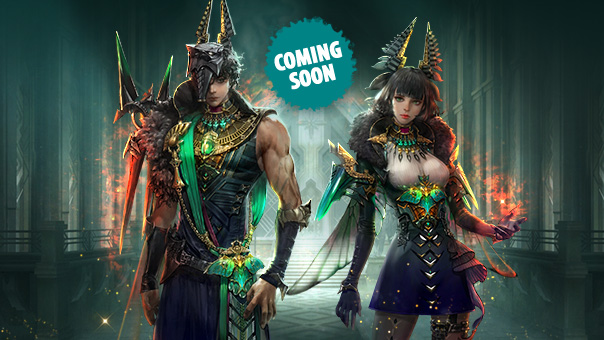 We're soon releasing the brand-new AION update 8.2, bringing a raft of improvements, new contents and a whole bundle of fun and action!
It's Crunch Time!
A new difficulty level for PvE fans awaits in the Heart of Aphsaranta, and normal mode becomes easy mode. The new challenge can be tackled by 2 to 6 players from level 81. You can join twice a week, and you can increase this number using magical crafting.
New Corps Quest Season
You'll encounter extreme monsters much more often in the new corps quest, and the garrison guards will also be stronger. Are you ready to face them?
Shift Change at the Corps
A shift change has taken place at the Elyos and Asmodian corps in Aphsaranta: Nezekan and Zikel are now in charge of the corps. The change has reset the corps glory, and the merchants Diothes and Nojina also have some new goods on offer. There are also new quests and rewards. Be sure to drop by!
Changes to Posting Quests
The number of posting quests you can carry out increases as you reach certain corps glory levels. You'll also now receive various rewards for completing different levels of posting quests—so it'll be worth your while!
Additional Features
Adjustments to Lord's Relic levels: The new corps quest season introduces new relics and new Lord's Sacred Water. The Lord's Relic levels have also been updated. You can look forward to new rewards when you reach higher levels.
The Agent Battle in Inggison and Gelkmaros against Veille and Mastarius now takes place every Tuesday, Friday and Saturday. The rotation is always at 1 PM and 10 PM.
You can also enjoy a continuation of Kerub's Short Tutorial and the new wardrobe feature.
We'll keep you in the loop!
Visit Twitch on 07/04/2022 at 18:30 CEST and find out all the important details on the update from our stream.