THE DAEVA PASS IS HERE!

Update 8.4 – Now Live on the European Servers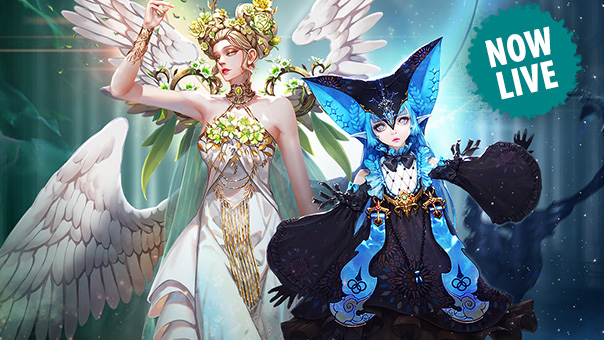 More action and variety are coming to Atreia thanks to brand new content such as the Daeva Pass, additional transformations and updated Corps Quests! In the following, you can get an overview of what you can expect from Update 8.4:
Daeva Pass
The brand new Daeva Pass replaces the Lugbug Missions: complete daily, weekly and seasonal mission challenges. Thanks to its level system, the pass guarantees long-term motivation for you as the rewards increase with each new level reached.
The daily missions are reset every day at 9 AM, and weekly missions are reset every Wednesday at 9 AM. You can rise through the level system by completing missions or by spending Luna.
There are two kinds of Daeva Pass rewards: normal and Premium rewards. Upon reaching a new level, you can claim your reward by simply clicking the corresponding button in the Daeva Pass overview. You can unlock Premium rewards by using the in-game currency Luna.
Corps Quests
You can look forward to our updated Aphsaranta Corps Quests for Elyos, Asmodians, and neutral corps! The new season introduces to the game the Ladies Lumiel and Yustiel, as well as new holy relics you can obtain through a unique quest that can only be completed 1x per character. You can get the Lord's Sacred Water, which you need to upgrade the relics, in the shops of NPCs for Corps Insignias, or you can craft it through Magical Crafting. The agents participating in Aphsaranta's Agent Battles have also been changed.
Kerub's Short Tutorial
With Update 8.4, the popular 'Kerub's Short Tutorial' receives a 3rd season! Try it now and pocket loads of useful rewards!
Transformations
Take the form of Lumiel or Yustiel, our two new Ultimate Transformations in AION. Enjoy your character's new, epic look and give your enemies hell!
Learn more!
There's a new way of obtaining Apostle Fragments – read up on everything you need to know about it in our news post on the current Hero Trials.
If you'd like to delve deeper into the specifics of this update, you can find all important changes in the Patch Notes.