UPDATE 8.4 PREVIEW

Find Out All the Latest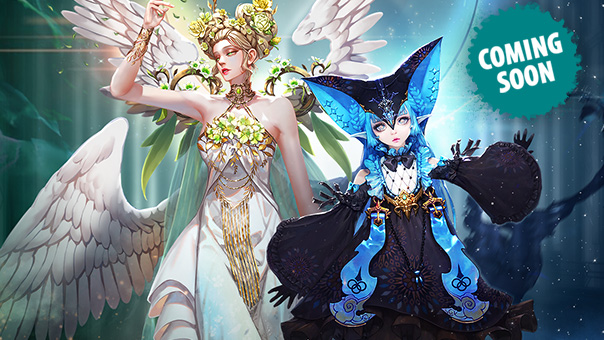 AION 8.4 coming soon! Brand new content, exciting adjustments and a raft of improvements to your favourite game!
Here Comes the Daeva Pass!
With the Daeva Pass, we are introducing a brand new game feature that will replace our Lugbug missions – you can look forward to more action and challenges through daily, weekly and seasonal missions. Complete the missions to advance the level of your Daeva Pass. The higher the level, the better the rewards you can earn.
Brand New Corps Quests
Even more variety comes in the form of the newly updated Aphsaranta Corps Quests of the Elyos and Asmodians: a new season brings you the Ladies Lumiel and Yustiel! The items of the previous season will be removed, making way for new holy relics you can obtain through a unique quest that can only be completed 1x per character. You can get the Lord's Sacred Water, which you need to upgrade the relics, in the shops of NPCs for Corps Insignias, or you can craft it through Magical Crafting.
Continuation of Kerub's Short Tutorial
Following the great success of seasons 1 and 2, the popular 'Kerub's Short Tutorial' will be extended by a 3rd season – of course, including lots of useful rewards again!
Additional Transformations
This update also introduces two new Ultimate Transformations to the game: take the form of Lumiel or Yustiel, enjoy your character's new, epic look, and give your enemies hell!
Don't Miss Out on Our Stream
Can't wait any longer? Then follow our livestream on Twitch: the AION Team will you show you everything that's new with this update! Keep your eyes peeled for our social media channels to find out when exactly the stream is going to take place!