Update 5.8: Frosted Fate

The Divine Fortress is back!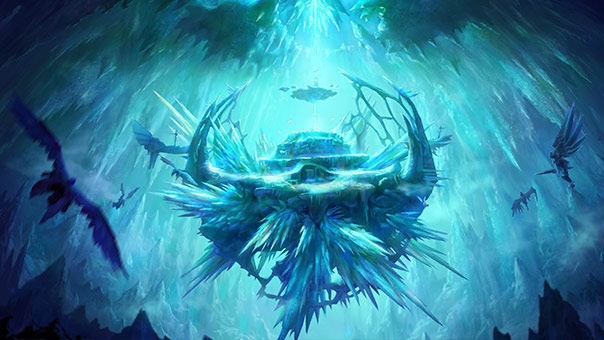 As the Elyos and Asmodians reached the Divine Fortress with their fleets, they found it encased in ice. A hard and mercilessly lead fight broke out here and as it seemed the battlefield seemed under control, Ereshkigal's dark influence seemed to be weakened. Yet a hidden location within the fortress hides a sinister secret...
Experience some chillingly good adventure, a great new feature and loads of improvements in update 5.8 – now on the European servers!
New Instances
Fight with your friends through the icy region and conquer it! There's the Divine Fortress (PvP), the Holy Tower (PvE) and the Mirash Refuge (PvE). You can read more detailled information on the new instances here.
A New Stigma Slot
Become even stronger! Fill all six stigma slots with upgraded stigmas and in doing so, you'll unlock the seventh stigma slot. You can read more information on the new stigma slot here.
More on Update 5.8
Alongside the new content, the update is also bringing a lot of improvements to your favourite game. To find out what these are, take a look over our patch notes.
View the update trailer: