AION 7.0 PREVIEW

Fresh content and plenty of action!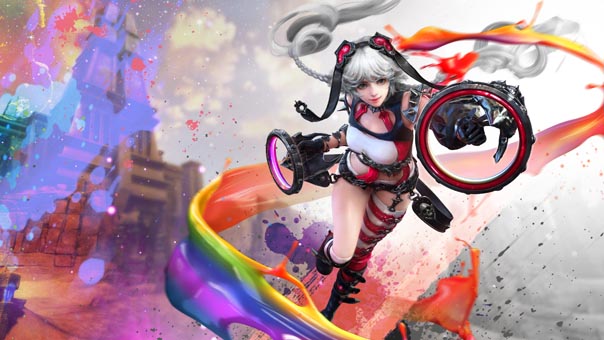 Attention: Unfortunately, we had to postpone the update – AION 7.0 is available on 24/07 for you! Find out more in our news.
It's almost time: update 7.0 starts in AION on 10th July – there are improvements and additions aplenty! This news brings more details on the new instances and provides an overview of further content:
OFF TO DUMAHA
Explore and conquer a new land!
Take the teleporter in Lakrum and travel to Dumaha: there you will stand by the side of the Stella Corporation in Balaurea as they make their claim against the Snuwa. Enjoy some exciting quests and challenging missions.
In Dumaha you will encounter some mean raid monsters who bear some valuable items. Additionally there are some exciting fortress battles in which a wide variety of rewards can be attained. Will you be able to bring peace to Dumaha?
SIEGE BATTLES
Dive into thrilling PvP battles!
Storm into the battle for Dumaha: you'll have a chance twice a day (at 12 PM and 8 PM) to really take it to your foes in Altar Siege battles and in doing so, pick up rewards in the form of legendary or ultimate Enchantment Stones!
The siege is divided into the battle for Ara Minima, the Ara Mediocra and the Ara Magna. The faction that takes the Snuwa Head Priest first conquers the altar.
THE GOLD ARENA
There is no escaping this place!
The Gold Arena is back: fight in exciting 3 versus 3 battles and show you enemies just how strong and well-trained you are!
A total of 8 teams face up against each other in the Gold Arena. As soon as there is a winner the battles will be ended and all teams will receive enticing rewards matching their result. Will you be one of them?
NEW TRANSFORMATION ITEMS
Boost your Character!
Receive new buffs that can be used together with a transformation in the Gold Arena and in the Tower of Challenge. Look forward to the Flame Blessing and the Bitter Ice Blessing! With a character buffed this strong, nothing can stand in your way!
More on the background story of the instances and the new class specialisation can be found in our announcement news.
Keep your eyes peeled for our next piece of news with more information on new game content coming in update 7.0!