UPDATE 7.3 PREVIEW

Become even stronger and join the battle for the south of Red Katalam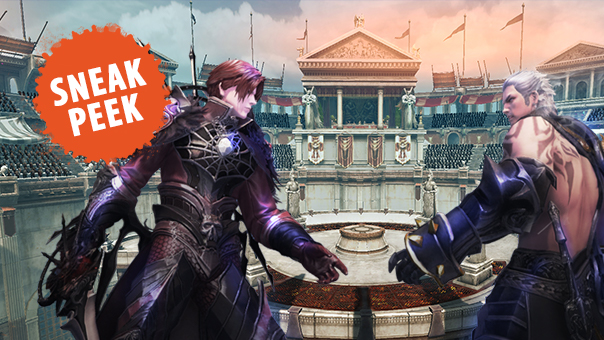 AION 7.3 is about ready for launch – look forward to these fantastic improvements and exciting new contents:
Legendary Zone
It's getting serious in Atreia. The legendary Red Katalam zone is being expanded southwards! The factions must one again enter fierce battle against one another in the instanced battlefield Red Katalam (South).
What you need to know:
Join the siege battle for the 81st Garrison and Prades Fortress!
Red Katalam (South) can only be entered at certain times.
Mairinerk and Krerunerk Company Offices will get NPCs to defend them.
Power of the Stigmas
Become stronger than ever before and unlock the ancient power of the Stigmas. Enchant +15 Stigmas and no one will be able to stop you!
Expand Your Skills
Fuse your Daevanion skills to unlock four new Daevanion skills per class! This is bound to make you one of the most powerful warriors in Atreia.
It's Back
It was a popular request on a lot of players' lists, and now it's making its return – this update will make it once more possible to exchange Kinah and certain items between your characters via the account warehouse!
Keep your eyes peeled over the next few days for our release news, and learn everything you need to know about AION 7.3!
Note: As mentioned in a previous post, once AION 7.3 is released we will only continue publishing news in English, French and German.