Update 5.1: The Tower Guardian

Now on European Servers!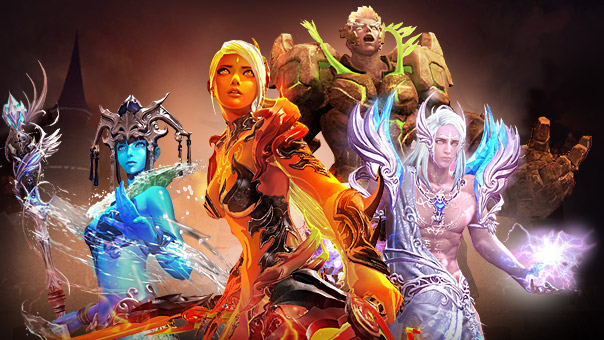 Push on to the Tower of Eternity and save the wise man who has stood guard over centuries of knowledge from long past times. Only with his assistance will you be able to turn the tide of destiny and save Atreia from certain ruin.
Experience update 5.1 – now on European servers!
What to expect:
Elemental Transformations
Make the might of the elements your own and battle against your enemies using the power of fire, water, wind and earth – provided you have already reached level 75!
Exciting Instances
Prove your worth in six additional instances: Garden of Knowledge, Rift of Oblivion, Balaur Marching Route, Kroban Base, Runatorium Ruins and Ashunatal Dredgion.
Crafting for High Daevas
Produce powerful equipment items with the help of Magical Crafting and Magical Morph – only for High Daevas from level 66 on!
Luna System
Store costume skins, experience adventure in special instances and discover new crafting options. The Luna System makes it all possible!
You can read more information on the new update in the patch notes.

Please note the following information regarding the update:
Stigma Exchange
Limited Stigmas will be removed from the game. If you have any, we will exchange them for a Stigma Bundle that matches to your class and level. When you open the bundle, you'll be able to choose which stigma you would like to have.
Arena Ticket Exchange
Soon you will no longer be able to use Arena Tickets. We will exchange them automatically for the new Arena Scrolls.
Veteran Rewards
As a result of the changes regarding the arena tickets and limited stigmas, rewards for the following Veteran levels have been adjusted: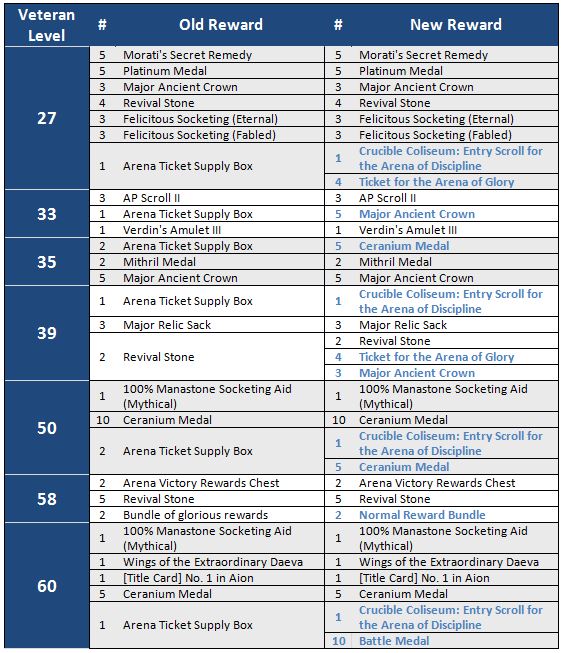 If you have some of the affected items in your shop item vault and have not yet had these delivered, then they will be replaced by us with the new rewards.
To ensure that you do not transfer items that can no longer be used to your characters by accident, all rewards for the corresponding Veteran levels have been hidden during the maintenance. For the time being, you will not be able to see them.
As soon as the items have been exchanged in your vault, you will be able to access all rewards for the respective levels.